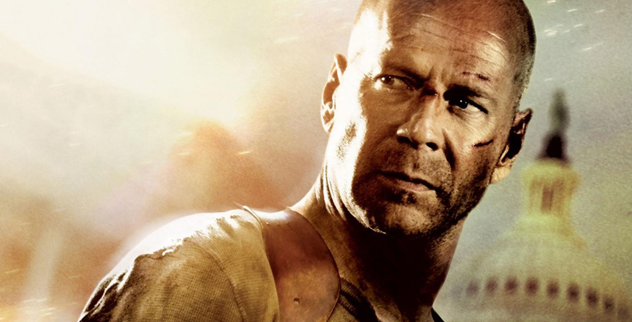 Stuttering is a speech disorder (it's not a disease, please), the impact of which on a person's emotional state can be severe. Most people who stutter usually prefer keeping a low-key image for the fear of being caught stuttering in social situations, and often project their negative feelings onto others, believing that they think he is nervous or stupid. This is what people generally know. What people don't know is that deep down within their hearts, these people have a burning desire to use their potential to the fullest, but are restrained from doing so due to their impediment. (I can tell, I am a stutterer myself). But then, there are people who take an entirely different route and are able to turn their biggest problem into their biggest asset. Here we take a look at 10 such people, and how they scripted their resounding success stories in their respective fields, and how they continue to inspire to this day.
James Earl Jones is an American actor of stage and screen, and is best known for providing the voice of Darth Vader in the Star Wars franchise, and Mufasa in The Lion King. At the age of five he developed a stutter so severe he refused to speak aloud. When he moved to Brethren, Michigan, in later years, a teacher at the Brethren schools started to help him with his stutter. He remained functionally mute for eight years until he reached high school. He credits his high school teacher, Donald Crouch, who discovered he had a gift for writing poetry, with helping him out of his silence. The teacher believed forced public speaking would help him gain confidence and insisted he recite a poem in class each day. In an interview he said, "I was a stutterer. I couldn't talk. So my first year of school was my first mute year, and then those mute years continued until I got to high school."
In 1972, while Willis was still a teenager, his parents separated. He then attended Penns Grove High School in his hometown, where he encountered issues with a stutter. He used to be hatefully nicknamed Buck-Buck by his schoolmates. Finding it easy to express himself on stage, and losing his stutter in the process, Willis began performing on stage and his high school activities were marked by such things as the drama club and being student council president. Eventually his hard work and perseverance paid off, with the result that today he is counted amongst the most successful actors of all time.
His mother died at the age of 41, in France. Two years after Maugham's mother's death, his father died of cancer. He was sent to be cared for by his uncle, Henry MacDonald Maugham, the Vicar of Whitstable, in Kent, England, who proved cold and emotionally cruel. At The King's School, Canterbury, where William was a boarder during school terms, he developed the stammer that would stay with him all his life. A career in the church was rejected because a stammering minister might make the family seem ridiculous. As a result, he developed a talent for applying a disparaging remark to those who displeased him, which often reflects in his works. But his traumatic stutter did not in any way hinder his becoming among the most popular writers of his era, and, reputedly, the highest paid author during the 1930s.
Lewis Carroll suffered from a stammer, a condition shared by his siblings, that plagued him throughout his life. Although Carroll's stammer troubled him, it never prevented him from applying his other personal qualities to do well in society. At a time when people commonly devised their own amusements, and when singing and recitation were required social skills, the young Carroll was well-equipped to be an engaging entertainer. He could sing tolerably well and was not afraid to do so before an audience. His zeal and enthusiasm did not end here, and he went on to pen one of the greatest children's classics of all time – Alice in Wonderland.
As John also stuttered, he liked to say, this was a process of "turning my biggest problem into my biggest asset". John Paul Larkin, better known by his stage name Scatman John, was an American jazz musician and poet who created a fusion of scat singing and dance music, best known for his 1994 hit "Scatman". He suffered from a severe stammer which led to an emotionally traumatic childhood. At age 12 he began to learn piano, which provided him with a means of artistic expression to compensate for his speech difficulties. He remarked in a 1996 interview that "playing piano gave me a way to speak… I hid behind the piano because I was scared of talking." He has sold millions of recordings worldwide and was named "Best New Artist" in the Echo Awards in both Japan and Germany.
"I was a total loner, not by self-design. I just didn't know what the hell to say to people. I was so shy. I used to stammer and lisp and dribble at the mouth." A loner with dyslexia, Hopkins's schooldays proved to be unproductive and he found that he would rather immerse himself in art, such as painting and drawing or playing the piano, than attend to his studies. At the age of 15, he was influenced and encouraged to become an actor by compatriot Richard Burton, and went on to become one of film's greatest living actors with his portrayal of Dr.Hannibal Lecter fetching him an Oscar in 1992.
Claudius was reportedly afflicted with some type of disability in his childhood, and his family had virtually excluded him from public office, until his consulship with his nephew, Caligula, in AD 37. He stammered and his speech was confused. When angered or stressed, his symptoms became worse. But in spite of his sufferings, Claudius proved to be an able administrator, and became the fourth Roman Emperor, a member of the Julio-Claudian dynasty, ruling from 24 January AD 41 to his death in AD 54.
While The Churchill Centre flatly refutes the claim that Churchill stuttered, a large number of 1920s–1940s printed materials by various authors mention the stutter in terms implying that it was a well-known Churchill characteristic. Churchill described himself as having a speech impediment which he consistently worked to overcome. But it was indicative of the man's grit that, in spite of having a speech disorder, he made one of the finest orators of all time. Churchill's speeches were a great inspiration to the British in times of war. The Stuttering Foundation of America uses him, pictured on its home page, as one of its role models of successful stutterers.
The Talmud interprets Bible passages to indicate Moses was a stutterer, and that placing a burning coal in his mouth had caused him to be "slow and hesitant of speech" (Exodus 4, v.10). The Koran also has a reference to how Moses called upon God to free him of his speech impediment. (Sura Ta Ha 20:25.) Moses was born in turbulent times, and to lead the masses was no easy task for a person who was afflicted with a speech disorder. Yet, through his brilliant and effective oratory, he proved to be an inspirational leader.
Demosthenes was a prominent Greek statesman, and orator, of ancient Athens. As a boy, Demosthenes had a speech impediment, an inarticulate and stammering pronunciation.
According to Plutarch, the Greek biographer, when Demosthenes first addressed himself to the people, he was derided for his strange and uncouth style, "which was cumbered with long sentences and tortured with formal arguments to a most harsh and disagreeable excess". When he first left the ecclesia (the Athenian Assembly), disheartened, an old man named Eunomus encouraged him, saying his diction was very much like that of Pericles. Aeschines, his arch-rival taunted him and referred to him in his speeches by the nickname "Batalus", apparently invented by Demosthenes' pedagogues. Demosthenes soon undertook a disciplined program to overcome these shortcomings and improve his elocution. He used to talk with pebbles in his mouth and recited verses while running. To strengthen his voice, he spoke on the seashore over the roar of the waves.
The Alexandrian Canon, compiled by Aristophanes of Byzantium and Aristarchus of Samothrace, recognized Demosthenes as one of the ten greatest Attic orators. According to Longinus, Demosthenes "perfected to the utmost the tone of lofty speech, living passions, copiousness, readiness, speed". Cicero acclaimed him as "the perfect orator", who lacked nothing, and Quintilian extolled him as lex orandi ("the standard of oratory") and stated that inter omnes unus excellat ("he stands alone among all the orators").