Crime
10 Teachers Who Completely Lost Their Minds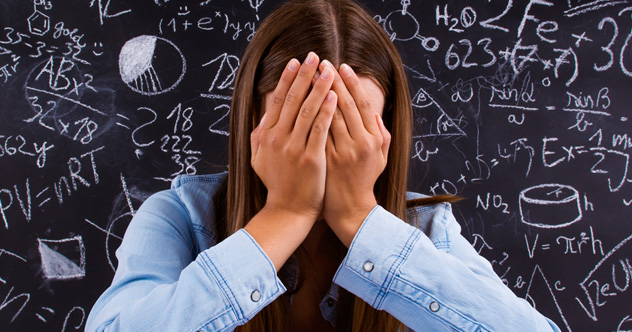 Teaching can be one of the more stressful occupations, given unruly students, low wages, and endless disrespect. Such factors can take their toll on any individual. However, when the teacher is a bit odd to begin with, the enormous stress can compound into a disastrous outcome. The following 10 teachers will not only make you question the mental stability of today's educators but the incomprehensible lunacy of human beings in general.
10

When You Gotta Go, You Gotta Go
Ron Tuitt, 56, who taught second grade in the Paterson Public School District in New Jersey, was placed on administrative leave in November 2010 after it came to light that he used his classroom as a restroom on numerous occasions. School officials learned that Tuitt had a habit of urinating in plastic bottles in front of the children, afterward handing the bottles to the second graders and instructing them to take his waste to the boys' bathroom to discard it. Other reports claimed that on several occasions, Tuitt relieved himself in the classrooms trash can. Following Tuitt being placed on administrative leave, he was accused of sending "inappropriate, accusatory emails to parents."
Further investigation revealed in court documents that Tuitt would ask the second graders to close their eyes while he relieved himself. Unfortunately for Tuitt, one student didn't listen and informed investigators what he had seen, even describing the color of the liquid inside the bottle Tuitt held to his pants. In the end, Tuitt's tenure was revoked, and he was fired. Tuitt denied the majority of the allegation, admitting only to urinating in the trash can on one occasion.
9

Afternoon Snack
At a Jeongeup boarding school in Seoul, South Korea, a 44-year-old teacher identified only as Mr. Yu decided to teach his students a valuable life lesson. On May 11, 2015, Mr. Yu took one of the hamsters to the front of the classroom and bit the animal to death before eating it in front of the entire class. The horrified children informed their parents of Mr. Yu's afternoon cuisine, causing the parents to file a complaint with the police. Mr. Yu was taken to the Jeongeup Police station, where he confessed and explained to authorities how he "couldn't control the situation."
According to Mr. Yu, the students constantly teased several other hamsters to death, and he was tired of watching the endless abuse. Although it's uncertain how any living creature can be teased to death, Mr. Yu believed that eating the hamster in front of the children would teach them not to bully. Yu was later released with a warning from police and school officials.
8

Classroom Castration
In October 1991, Dick Pirkey, a 41-year-old agricultural science teacher in Harmony, Texas, informed a 16-year-old special education student about a technique he had learned in college: how to castrate a pig using his teeth. Following Pirkey's bizarre and informative step-by-step procedure, the student—who has not been identified—did just that and orally castrated a pig during class while Pirkey watched on. After the student was done biting down and the pig was missing an appendage, Pirkey took pictures of the animal, both before and after.
After word spread as to what had occurred in the classroom, Pirkey was suspended without pay. The incident was brought to the attention of the Harmony School Board, which had a hearing to discuss Pirkey's future as an educator. Dr. Robert Wilson, a veterinarian, testified that the student who performed the castration risked exposing himself to such diseases as anthrax and brucellosis. After a 3.5-hour meeting, the school board voted 7-0 to fire Pirkey from the Harmony school district.
7

And One More For The Road
In 2014, John Edward Hansen, a high school Spanish teacher at Southington High School in Connecticut, showed up to class intoxicated. The teacher's inebriated state was obvious to the students, and their suspicions were confirmed when Hansen soiled himself in front of the class. Hansen became infuriated when he noticed one student filming his shenanigans, and Hansen responded by physically pinning the student against the wall. After the confrontation, an unidentified individual removed Hansen from the classroom in handcuffs. The police were never notified, and a note was sent to parents claiming a personal issue had occurred and details could not be discussed regarding the situation.
Parents complained that the letter was not detailed enough and accused school officials of trying to cover up the incident. Karen Smith, the schools assistant superintendent, refused to confirm any information regarding the incident, simply stating that it was being investigated. Upon countless witness reports from students in the class and parents demanding answers, Hansen was eventually arrested for disorderly conduct and resigned from Southington High School the following week.
6

A Quick Lunchtime Fix
Shortly before noon one day in March 2014, police spotted a pickup truck driving erratically in York, Pennsylvania. The truck came to a stop at the entrance of Alexander D. Goode School, upon which the driver of the vehicle exited and ran inside the building. The driver, 33-year-old Bryan T. Gosnell, an elementary teacher at the school, was immediately apprehended and questioned. Investigators paid close attention to the track marks on Gosnell's arm and his bloodshot eyes, constricted pupils, and high energy level. Eventually, Gosnell confessed to smoking marijuana and cocaine in addition to shooting up in the classroom bathroom earlier in the day.
Gosnell went on to confess how he was returning home after shooting up once more, changing his original story that he simply went home for a slice of pizza. Gosnell claimed that he needed a boost of energy and that the drug he was injecting, Suboxone, helped him wean off his heroin addiction. Criminal charges were later filed against the elementary teacher for smoking crack cocaine and smoking marijuana on school grounds.
5

Warm Soup
Jon Selby, a teacher at Skyview High School for nearly 20 years apparently was starving one Sunday morning in 2016 when he broke into a woman's home around 8:00 AM and cooked a bowl of soup. He then proceeded to the homeowner's bedroom, where he peeked his head inside, waking her.
After the two made eye contact, Selby excused himself and went to her bathroom. Homeowner Terra Galicia, terrified and bewildered, got out of bed and ran out of her room. Selby returned from the bathroom moments later, fetched his warm soup from the microwave, and calmly sat down in the living room to enjoy his meal, while Galicia was outside calling the police. By the time authorities arrived, Selby was finishing his breakfast.
Apparently, this was not the English teacher's first run-in with the law. In 2008, Selby was investigated for receiving Vicodin from a student during school hours in exchange for extra credit. Unfortunately for the student, Selby did not follow through with his promise, and the youth did not receive a higher grade. In the end, Selby's charge of residential burglary was dismissed by the judge on May 6, 2016, following a motion by the state citing insufficient evidence.
4

Mental Breakdown
The next case did not occur in class, nor did any students or teachers bear witness. It still deserves recognition on this list, given that it left one woman permanently disfigured at the hands of "a very well-respected teacher."
Nicholas Gough, a 59-year-old science teacher at Phoenix Collegiate Academy in Wednesbury, England, was arguing with his estranged wife while trying to rekindle their marriage. Unfortunately, the 24-year marriage was not meant to be, and in a fit of rage, Gough bit his wife's nose completely off. Afterward, Gough panicked and drove away, fleeing the bloody scene.
Gough's defense attorney, John Rowe, stated that the science teacher had suffered a breakdown due to pressures of his marriage as well as problems at work. Gough tried to persuade his wife to state that the family dog had carried out the attack but to no avail and was sentenced to five years in prison. Gough would later go on to find love once again while serving time behind bars, eventually becoming engaged to a woman he had met on an Internet dating site in February 2011.
3

I'm Dreaming Of A Toxic Christmas
In December 1991, 44-year-old Gary D. Kosowsky hand-delivered holiday canisters full of candy to fellow teachers and staff at his place of work. Although Kosowsky was a high school teacher at Ravena-Coeymans-Selkirk High School in Coeymans, New York, educated judgment was clearly not one of his strong suits. Three of his coworkers eventually became extremely ill after consuming Kosowsky's supposedly generous holiday gift.
Police became suspicious, and upon further investigation and analysis of the candy, they determined Kosowsky had laced approximately 50 pieces—specifically Hershey's Kisses and jelly candies—with mercuric chloride. No one was seriously harmed, even though a small amount of mercuric chloride can prove extremely fatal. No motive was ever determined, and Kosowski was arrested and charged with three counts of reckless endangerment and assault, all felonies. Kosowsky was convicted and sent to prison after pleading guilty to a lesser crime.
Interestingly enough, 22 years later in 2013, Kosowsky's wife, 51-year-old Krista M. Kosowsky, disappeared.
2

Classroom Torture
Daniel Hebert, an Agriculture Science teacher at Stephens County High School in Georgia, faced two citations for animal cruelty in 2014 after castrating two cats in front of his students in the classroom. According to witness testimony, Herbert asked some of his students to hold the cats down while he performed the agonizing and disgusting castration. During the torture, one of the cats fought back and ended up biting a student on the hand. Later reports revealed that neither of the cats were vaccinated for rabies, calling into question the safety of the student who was bit. Herbert insisted that the cats were in no pain given that he had provided over-the-counter pain medication prior to the castration. However, according to Dr. Jeff Shell, a veterinarian at Butler Creek Animal Hospital, the cats were without a doubt in pain.
Hebert was suspended for one week and had agreed to resign at the end of the school year. However, he retracted his statement and withdrew his resignation the following the week. Following Herbert's refusal to resign, numerous animal rights groups petitioned to have Herbert fired from the district. The case is ongoing.
1

A Bloody Classroom Demonstration
On November 6, 2014, an biology teacher at Idaho's Columbia High School took a demonstration a bit too far, leaving his 10th grade students in shock and disgust. On that day, the teacher—who has not been identified—wanted to show his students where "their food comes from." The teacher, who is also a farmer, proceeded to present his students with a live rabbit. Moments later, he snapped the rabbit's neck, killing it. However, that was only the beginning of the madness. The teacher then skinned the dead bunny and chopped it up in front of the class.
Fortunately, the students who did not want to witness the butchery received the opportunity to leave the classroom before the actual neck snapping took place. However, that did not thwart many parents from complaining to the Nampa School District in regards to the teacher's unorthodox "teaching" style. School district spokeswoman Allison Westfall spoke out against the teacher, assuring parents that the demonstration was not something that is normally conducted in the school district.
Adam is just a hubcap trying to hold on in the fast lane.