Humans
10 Incredible Real-Life Stories Of Redemption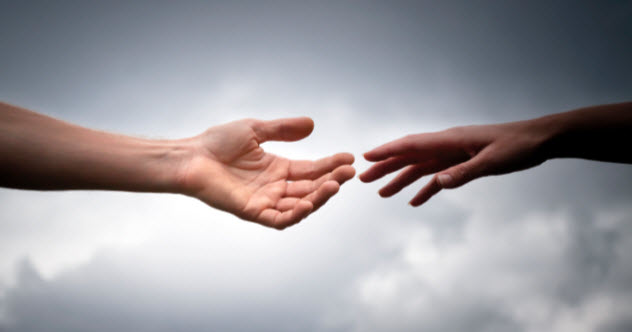 Everyone loves a good redemption story, but few people realize that real-life stories can be better than fiction.
10

Abdel Nasser Ould Ethmane

Abdel Nasser Ould Ethmane was raised in a nomadic village in the Islamic Republic of Mauritania, where slavery is the norm. For his seventh birthday, he received his first slave, which was as normal to him as picking out a toy or a new bike.

When Ethmane turned 12, his parents sent him to Mauritania's capital to receive a formal education. Soon, he became an avid reader with an interest in world history and found out that other countries had outlawed slavery long ago.

Gradually, he came to realize that slavery was wrong. But publicly challenging the status quo in Mauritania would have gotten him arrested and possibly killed.

So as a teenager, Ethmane began arranging private discussion groups on slavery. Eventually, he founded SOS Slaves, an international organization dedicated to ending slavery. He has also worked as an adviser for the United Nations Office for West Africa and is a council member of the Human Rights Foundation.
9

Libby Phelps-Alvarez

As the granddaughter of Westboro Baptist Church (WBC) founder Fred Phelps, Libby Phelps-Alvarez was raised to picket soldiers' funerals, carry homophobic signs, and rain down fire and brimstone on anyone who didn't agree with the WBC's extremist ideologies.

She never celebrated holidays because they were "too pagan." She was also forbidden from cutting her hair, wearing revealing clothes, dating, and attending school dances. When 9/11 happened, she and her family celebrated what they saw as God punishing the US.

Phelps-Alvarez began questioning the church's doctrines as a teenager. However, she continued this programmed behavior into her twenties because leaving the church would mean leaving her family and everything she'd ever known.

But since leaving in 2009, Phelps-Alvarez has publicly apologized to the family of a dead soldier whose funeral she picketed. Now she also supports Planting Peace, an LGBT organization whose rainbow-painted headquarters is located right across from the WBC.

Although her sister and two cousins left the church some years later, Phelps-Alvarez hasn't spoken to the majority of her family—including her parents—for seven years. Still, she holds out hope that they'll leave the church someday and seek her out.
8

Mike Anderson

Back in 2000, 23-year-old Cornealious Anderson III, nicknamed Mike, was arrested for robbing a Burger King at gunpoint. He was sentenced to 13 years in prison, released on bail, and told to await orders on when to show up to serve his time.

The orders never came. Due to a clerical error, Anderson never went to prison.

But instead of using his freedom to commit more crimes, Anderson started his own construction business, became a youth football coach, and volunteered at his local church. He also got married, had three children, and became a well-liked member of his community.

Thirteen years later, the state discovered their error and put Anderson behind bars for nearly one year. As the case received international coverage, an online petition for his release gained more than 35,000 signatures.

After a court hearing that lasted a mere 10 minutes, the judge conceded that Anderson was a changed man and granted him credit for the years he should have been in prison. A teary-eyed Anderson walked out of the courthouse with his wife and daughter, telling reporters that he was grateful to God.
7

Michael Slusher

For years, Michael Slusher performed medical experiments on mice, dogs, monkeys, and a whole host of other animals, all while struggling with his attachment to them. He convinced himself that his research was worth it and that he was gaining valuable scientific insights.

But after a lack of employment opportunities left him jobless, Slusher became vegan and crowdfunded his memoir, They All Had Eyes: Confessions of a Vivisectionist. In an interview with Reasonable Vegan, he admitted, "One of the reasons I wrote the book was so that I could confront my demons and hopefully slay them. [ . . . ] It still depresses me greatly that I didn't see what I was doing at the time."

His book raises awareness and addresses the moral consequences of animal testing, but it also talks about the medical issues associated with the practice. Although the medical field has benefited from animal models in the past, They All Had Eyes contains recent data showing that the practice is outdated as well as cruel. It also does more harm than good for both humans and animals.

A portion of the book's proceeds goes toward Triangle Chance for All, a sanctuary for rescued farm animals.
6

Frank Meeink

Growing up in inner-city South Philadelphia, Frank Meeink was recruited into a skinhead gang at age 13. Soon, he was touring the US as a neo-Nazi recruiter, even broadcasting a call for new members on his cable-access TV show, The Reich, in Illinois.

At 18, Meeink was convicted of kidnapping rival gang members at gunpoint and filming their beatings and torture. During his three years behind bars, Meeink befriended inmates of different races and even joined a prison football league with African-American teammates.

Although he tried rejoining his skinhead group after his release, Meeink realized that he'd changed too much to go back to that life. So when a Jewish doctor offered to remove his neo-Nazi tattoos, he agreed.

Since then, Meeink has become a motivational speaker and released a memoir called Autobiography of a Recovering Skinhead. He also coaches children's hockey, which he uses to foster racial tolerance and keep inner-city children out of gangs.

Meeink has worked with South African activist Desmond Tutu and spoken on behalf of the Anti-Defamation League, a group that combats anti-Semitism. His life was the basis for the 1998 film American History X.
5

Faustin Ntiranyibagira

Burundi is ranked among the worst countries for women, so it's not surprising that many men there are raised to beat their wives. This happened with Faustin Ntiranyibagira. Though his father was an abusive drunk, Ntiranyibagira admitted, "I envied him. [ . . . ] I told myself that one day I would get married so that I could also have a woman and children to whom I would give orders."

Ntiranyibagira did beat his wife. He also encouraged his friends at the local bar to beat their wives because he believed there was no better way to run a household.

Then he started attending community development meetings with the relief agency CARE. There, he learned about nonviolent conflict resolution and came to see the value in an equal partnership with his wife. So he stopped beating her, began helping her with household chores, and collaborated with her when it came to finances.

Now Ntiranyibagira arranges public meetings to speak out against domestic violence and teach his male friends to treat their wives better. His message is one of peace, nonviolence, and gender equality.
4

Alvaro Munera
Although the viral Facebook photo of a seemingly remorseful bullfighter was not actually Alvaro Munera, it's true that there exists a former matador who now campaigns for animal rights.
Munera grew up in Medellin, Colombia, where his father took him to his first bullfight at four years old. He made up his mind to become a bullfighter at 12 and began his career at the Medellin Fair at 17.
Soon, he became aware of the cruelty of the sport. After killing a pregnant cow and watching in horror as the fetus was extracted, he was ready to quit. But he pressed on, encouraged by fame and fortune, until he was gored by a bull and paralyzed.
Munera traveled to the US for physical therapy and decided to attend college there. Having moved to a country which was largely against bullfighting, he faced hostility from doctors, nurses, and other disabled people, all of whom told him that he deserved to be paralyzed.
Realizing that he'd finally found a safe space to renounce the sport, Munera had to admit that he agreed with them. Since then, he has become an animal rights activist.
3

Ric O'Barry
Before the 1960s TV series Flipper, trained dolphins and whales weren't commonplace. Then trainers at the Miami Seaquarium captured five wild dolphins to star in the show. One of those trainers was Ric O'Barry, who worked in the field for 10 years. Since 1970, however, he has devoted his life to fighting against it.
Flipper was mostly played by a dolphin named Kathy, who eventually died in O'Barry's arms. This tragedy made him realize that imprisoning these intelligent creatures and making them perform stunts for human entertainment was wrong.
So O'Barry quit his job and founded the Dolphin Project, which has rescued and rehabilitated dolphins worldwide. The organization also campaigns against dolphin hunts in countries like Japan and the Solomon Islands.
O'Barry has written two books: Behind the Dolphin Smile (1989) and To Free a Dolphin (2000). He has also appeared in the Oscar-winning documentary The Cove and in the Animal Planet series Blood Dolphins. In 2010, he was named The Huffington Post's Most Influential Green Game Changer.
2

Jerry Givens

Back in 1982, Jerry Givens began his career as one of the most prolific executioners in US history. When he took the job, he didn't know much about the prison system. He also didn't understand why people would be foolish enough to deliberately commit crimes for which they could be executed. It seemed like suicide to him.

Over the course of 17 years, Givens executed 62 inmates—a process that involved praying with them, preparing their last meals, shaving their heads, and administering their lethal injection or deadly dose of electricity.

Feeling guilty for his actions on some level, Givens kept his occupation a secret from his family. This included his wife, who thought he was a prison guard.

In 1999, Givens was arrested for buying a car with drug money and convicted of money laundering and perjury. Givens, who maintains his innocence, spent four years in prison. He emerged a vocal opponent of the death penalty, having realized that some of the men he executed could have been innocent.

Givens is now a member of Virginians for Alternatives to the Death Penalty. He has given speeches nationwide about his experiences and testified at legislative hearings about bills on capital punishment.
1

General Butt Naked

Before Joseph Kony, there was Joshua Milton Blahyi. He was also known as General Butt Naked because he often went into battle wearing only shoes.

This Liberian warlord admitted to recruiting child soldiers as young as nine years old, sacrificing babies to ensure divine protection in battle, slitting open the bellies of pregnant women, chopping off limbs of peaceful villagers, and eating human hearts. He estimates that he has killed at least 20,000 people.

But at some point, Blahyi had a religious epiphany.

He now works as a preacher, rehabilitates child soldiers, and visits his victims' families to ask forgiveness and offer compensation, all while raising his three adopted children. Due to the lack of a stable legal system in Liberia, Blahyi has never been charged for his crimes. But he claims that he would willingly go to prison and even be executed if that's what it takes to atone for his crimes.

Sarah is a blogger, painter, freelance journalist, poet, short story writer, and aspiring novelist. Follow her on Twitter.