Crime
10 Amazingly Brave Kids Who Outwitted Their Kidnappers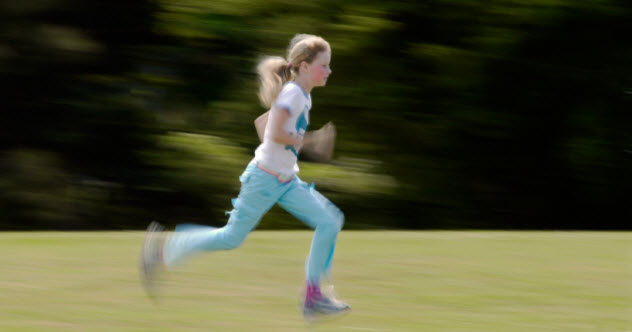 Kidnapping has to be one of the most terrifying ordeals that anyone can go through. However, despite their horrible experiences, these kidnapped kids stayed cool under pressure, outsmarted their adult captors, and did what they had to do to survive.
10

Yi
On September 24, 2015, two men snatched a 13-year-old boy identified only as Yi from the streets of Deyang, China. He was taken to an abandoned house where his hands and ankles were bound. His captors put a clear plastic bag over his head, leaving a hole in the plastic around his mouth so that he could breathe.
While he was captive, Yi thought about gangster movies where people had been placed in similar situations. He knew that he had to stay calm and do whatever his captors asked of him. When he was left on the floor in a room, Yi lay patiently and listened to his kidnappers' movements.
When he heard them leave, he got to his feet. Despite being bound, he hopped around the building and found the exit. Someone who was driving by in a car spotted the bound boy with the plastic bag over his head and stopped to help. The police were called, and they arrested an unidentified suspect.
9

Barbara Ann Stewart
In Birmingham on August 16, 1978, nine-year-old Barbara Ann Stewart and her brother were walking home when they saw a young man with the trunk of his car open on the side of the road. As they got close to the man, he grabbed Barbara. She told her brother to run, so he took off. The man screamed at Barbara to shut up or he would rape and kill her. Then he stuffed her in the trunk and drove off.
A short distance away, the man pulled over and opened the trunk. Barbara attacked him with a tire iron that she had found inside. After hitting her kidnapper in the head, she ran through the bushes and found some police officers who were looking for her because her parents had called 911 after her brother ran home.
The kidnapper fled immediately and appears to have evaded arrest.
8

Benjamin Brockway
In the early evening of June 8, 1994, Benjamin Brockway, 12, was riding his bike in Ottawa Hills, Ohio, an exclusive suburb of Toledo. When he stopped to repair his bike, a man and a teenage boy in a red pickup truck pulled alongside him. Benjamin and the teenager argued, and then Benjamin was grabbed and put into the cab of the truck. His bike was stowed in the back. As the kidnappers drove, they considered letting Benjamin go. Then they saw a police car drive by and decided against it.
Instead, they drove northwest to a motel room that they had rented a few days earlier. Benjamin said that his family would pay for his return, so his abductors immediately called his parents and demanded $50,000. The kidnappers called again the following morning. However, about 20 hours after Benjamin was taken, the kidnappers dropped him off in a nearby neighborhood without receiving any ransom. Once he was released, he ran to a house and got help.
Ultimately, Benjamin was able to bring down his kidnappers because he stayed calm and focused during his ordeal. Even though he had been blindfolded, he was able to give details of the crime scenes to the police. He sneaked looks and memorized his surroundings. He described the layout of the motel room to the police, even telling them where the fast-food wrappers were located. In one of the kidnappers' cars, he memorized the manufacturer's date that was printed on a child's car seat in the vehicle.
The evidence led to the arrests of 24-year-old Eduardo Rios-Ruiz and 16-year-old Arturo Tapia. Rios-Ruiz said that Tapia was the mastermind and the kidnapping was a spur-of-the-moment crime. Rios-Ruiz was given 8–25 years in prison. Tapia was given two years because he was a juvenile.
7

Rebecca Savarese
On January 7, 1994, 12-year-old Rebecca Savarese was walking alone to school when a man with a handgun came up beside her and stuck the gun in her side. Rebecca stayed cooler than a character in an Elmore Leonard novel and did what the man said. He led her to his truck, but as they got close, Rebecca pretended that she couldn't catch her breath. Then she took off running.
This spooked the man, who was left holding Rebecca's backpack. He got into his truck and sped away, running two red lights in the process. An eyewitness was able to remember a few digits of the license plate, and the police were able to trace the information back to 43-year-old Lewis Lent Jr.
Lent was arrested and charged with the attempted abduction of Rebecca and the murder of 12-year-old Jimmy Bernardo in 1990. Ultimately, Lent received a life sentence. During his incarceration, he confessed to two more murders: 12-year-old Sara Anne Wood in August 1993 and 16-year-old Jamie Lusher in November 1992.
6

Calysta Cordova

On January 19, 2012, Calysta Cordova didn't walk in the door of her Colorado Springs home at her normal time after school. Immediately, her family knew that something was wrong.

In fact, the nine-year-old had been abducted off the street by 29-year-old Jose Garcia. He had been following her home. When she tried to run away, he grabbed her and threw her in his car where he bound and gagged her. Once she couldn't fight back, Garcia choked and repeatedly punched the third grader in the face.

Garcia drove Calysta around in the car all night and into the early morning. Then he got into a car accident. Someone saw Garcia and Calysta on the side of the road and gave them a ride to a nearby Circle K. When they got to the store, Calysta made her move and ran inside.

Once inside, she asked if she could use the phone to call her uncle. Instead, she called 911. When Garcia came into the store to get her, she refused to go with him and screamed, "I'm not going anywhere with you! I'm waiting for my mom!"

When the police arrived, Garcia bolted. He was arrested at a bus stop 12 kilometers (7 mi) away from the store. It turned out that he had also sexually abused his stepdaughter earlier in the day. Calysta was taken to the hospital and released a short time later. Garcia was convicted and given at least 30 years in prison.
5

Jeannette Tamayo

On the afternoon of June 6, 2003, nine-year-old Jeannette Tamayo walked home from school and found a strange man in her house. He spent about 30 minutes alone with her. Then he moved his car into the garage and went back inside.

When Jeannette's mother and 15-year-old brother came home, the man attacked them and then took Jeannette to the garage. Once inside the car, the man handcuffed Jeannette inside a box that was in the backseat. Her mother and brother continued to fight with the man, but he fended them off and escaped with Jeannette in his car.

The man took her to a house and handcuffed her in a bedroom on the second floor. Over the next two days, Jeannette was sexually assaulted and threatened with death. Yet she was determined to get out of there alive. While she wanted to resort to violence, she knew that wouldn't work.

Instead, Jeannette was kind to her abductor so that he would trust her. She also tried to remind him that she was a real person. She talked about how much she loved her family and what she wanted to do with her life.

The longer Jeannette was held captive, the more the man started to trust her. He let her walk around without being shackled and even let her watch TV. While she was watching TV, an idea popped into her head. She told her captor that she had asthma and a disease, so she needed medication or she would die.

It's unclear whether the man believed her or if Jeannette had finally made him realize what a horrible thing he was doing. Either way, he dropped her off on a street corner three days after taking her. Once free, Jeannette ran to a convenience store, and the police were called.

When they interviewed Jeannette, she told them the directions the man had driven after kidnapping her. She had also memorized the man's cell phone number when he ordered pizza. The police were able to trace the information back to 26-year-old David Montiel Cruz. The police arrested him as he was preparing to flee. He was convicted and sentenced to 102 years in prison in January 2005.
4

Midsi Sanchez

On August 11, 2000, seven-year-old Midsi Sanchez and her brother were walking home from school in Vallejo, California. Midsi's brother was about a block behind her, so she was alone when a man grabbed her and threw her into his car. He shackled Midsi to the gearshift and drove around with her under a blanket in the front seat for the next two days. He ate and drank in front of Midsi, but he only gave her wine and beer to drink.

Then the man parked the car in an industrial area in Santa Clara, about 110 kilometers (70 mi) away from where he had abducted her. When he got out of the car, he left the keys behind. Midsi managed to grab them, trying each key until she found the one for her shackles and freed herself. She climbed out of the car window.

When her abductor realized she was escaping, he chased her. But she was able to flag down a trucker, prompting her kidnapper to flee. Thanks to the driver's description and other eyewitness accounts, the police arrested Curtis Dean Anderson, 39, a short time later.

When Midsi returned home physically uninjured, her family was overwhelmed. They had been planning a birthday party for her on the weekend she disappeared. Upon her return, they had the party to celebrate her eighth birthday and her gutsy getaway.

Midsi was lucky that she made her break when she did. After Anderson was arrested, he was linked to the 1988 disappearance of seven-year-old Amber Swartz-Garcia and the 1999 murder of seven-year-old Xiana Fairchild. Anderson also confessed to six other murders. As of late 2015, the FBI was still trying to identify the other alleged victims.

Anderson was sentenced to 302 years in prison for the kidnappings and the murders, but he died in December 2009. Midsi is now an advocate for missing children.
3

Unidentified Six-Year-Old Girl In Tucson
On September 10, 1991, an unidentified six-year-old girl was walking near her school in Tucson, Arizona, during a school break. She became separated from her friends when a man asked her to help him find something. He led her away from the school, which is near a desert.
When they were in the desert, the man forced the girl to dig a hole in the dirt. Once the hole was 40 centimeters (16 in) deep, he stripped the six-year-old, bound her hands and legs with duct tape, gagged her with her underwear, and taped her mouth. He hit her with the shovel to force her to get into the hole. Once inside, he buried her up to her neck. Then he told her to stay there because he was going to get a camera.
When he left, the young girl dug herself out and freed herself from her bonds. Later, a National Park Service employee found her wandering on a road. She was taken to the hospital and treated for cuts on her shoulder. No one was ever arrested in connection with the crime.
2

Willie Myrick

Willie Myrick, 10, was outside his Atlanta home with his pet Chihuahua on March 31, 2014. Suddenly, he noticed some money lying near a tree. When he went to grab the money, he was snatched by a man who put him in a car. The man drove Myrick around for a while, swearing at him and threatening to hurt him unless he was quiet.

Myrick started singing the gospel song "Every Praise" by Hezekiah Walker over and over. The man became annoyed, and three hours after abducting Myrick, the kidnapper left the boy on a street in East Point, Georgia. Myrick then went to a number of houses before he was able to get help.

Unfortunately, the kidnapper got away. As of late 2015, the police were still looking for him.
1

Erica Pratt

The night of July 22, 2002, was warm in Philadelphia. In a working-class neighborhood in the southwest area of the city, people were sitting outside their homes socializing or attending a block party.

Not far from their home, seven-year-old Erica Pratt and her five-year-old sister, Naliyah, were walking on a sidewalk when two men pulled up beside the girls in a white car. The man in the passenger seat called Erica's name. When she got close to the car, he grabbed her and threw her inside.

The kidnappers took her 20 kilometers (12 mi) away to abandoned row houses in the north end of Philadelphia. They blindfolded her, bound her hands and feet with duct tape, and left her alone in the basement. Then the kidnappers called her family, demanding $150,000 that the criminals believed the family had received from a life insurance policy.

Meanwhile, Erica was working to free herself. For hours, she chewed at the tape on her hands until they were free. Then she felt around the darkened basement until she found the stairs. She hopped up the steps but found the door at the top was locked.

Undeterred, the seven-year-old kicked out one of the panels of the wooden door, squeezing herself through the hole. Once on the main floor, she smashed a window and started calling for help. Two boys heard her screaming, and the authorities were alerted. Thanks to her bravery and determination, Erica was rescued less than 23 hours after she was taken.

Her kidnappers, 29-year-old James Burns and 23-year-old Edward Johnson, were arrested. They admitted that they had tailed the family for a few weeks, trying to figure out the best time to kidnap one of them and hold them for ransom. Burns, who was the getaway driver, was sentenced to 14.5–49 years in prison while Johnson was given 10–37 years.

Robert Grimminck is a Canadian freelance writer. You can friend him on Facebook, follow him on Twitter or on Pinterest, and visit his website.